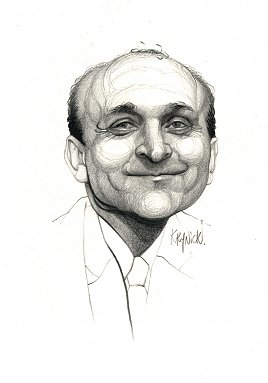 Pretend for a minute you are looking for somebody to run a small bank branch and this impressive resume hits your desk:
* physics teacher at elementary school - 7 years
* vice principal - 2 years
* board of education member - 3 years
* experience running a company - none
* knowledge of a financial institution - none
Would you hire this person? What if I said he had some political experience???
Well, instead of running a branch, this individual will get to run Poland's main banking group,
PKO BP
. According to Gazeta Wyborcza,
Kazimierz Marcinkiewicz
, who was Poland's prime minister for a little more than half a year, will get the top post at state-controlled PKO in January.
This is a farce on many levels. First, Marcinkiewicz's bosses, the Kaczynski brothers, had stated that one of their goals is to blow up the previous system that depended on a close knit elite connected with the former communist regime. They wanted to fight corruption. Instead, they are creating their very own corrupt system based on associations with the current government with even less regard for competence. They have already placed less than qualified managers at other state-controlled companies, such as the leading insurer
PZU
.
But even closer to people's pockets, the money saved up by millions of Poles will now be controlled by a man with absolutely no relevant financial experience. Yes, he was the head of the Polish government, but his cabinet was not exactly known for its financial acumen or thriftiness.
Another sad day in the running of the Duck Republic.
Leszek Balcerowicz, the outgoing head of the central bank, put it best when he described a decision by the financial oversight commission to approve Jaromir Netzel as the new chief executive of PZU, despite his complete lack of knowledge of the insurance industry:
"I ran the banking oversight commission for six years and I cannot recall one instance of the commission approving a president of a bank, even a small one, who did not have at least one year of experience."