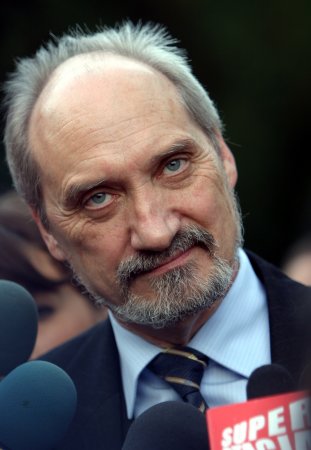 So far, I have stayed away from writing about
the report on the Polish military intelligence agency (WSI) released last week
. Mainly, I thought this was just yet another pile of dirt compiled to discredit the critics of the Kaczynski brothers. This particular tool, dull as it was, seemed to have mainly targeted members of the media. The report was compiled by a Kaczynski henchman, Antoni Macierewicz, who led the liquidation of WSI. Even former Prime Minister Kazimierz Marcinkiewicz, who was hand picked by the Kaczynskis, earlier
called Macierewicz a man who only divides and destroys
. Boy, did Mr. M live up to the billing.
The report was widely criticized in Poland because in most cases presented little proof to back up its accusations. It did point to some nasty ties with the Russians and the agency's mostly feeble attempts to manipulate the media. Most of this stuff was reheated charges.
Even more importantly, as pointed out by
Edward Lucas in this week's Economist
, the blind vengeance of the Kaczynski brothers and Mr. Macierewicz has harmed Poland's interests abroad. The report revealed the identities of active Polish spies. Incredible. The revelation of the name of
just one spy
, not even an active one, has haunted the Bush administration for the last couple of years. But don't expect any consequences in the Duck Republic. As a matter of fact, Mr. Macierewicz will retain his post as the head of the military counter intelligence, having just
won a bureaucratic struggle to force out respected Defense Minister Radek Sikorski.